October 21, 2007 - White Plains, NY.
A sunny, warm, summery day at the Jacob Purdy House greeted a large crowd for the 231st Battle White Plains Celebration. Presented were: stirring music by the White Plains High School Band, flag-raising ceremony, reading of the roll of honor (names of local militiamen who actually fought in the Battle of White Plains), recreation of a Revolutionary War campsite and a video presentation of the battle. There were activities for children and free refreshments including mulled cider, cookies, cake and apples. Admission was free.
The Battle of White Plains was fought October 28, 1776 between the American and British armies. Its importance to the New York campaign of 1776 cannot be overlooked despite the small number of troops involved. The American Army had lost a series of battles from Long Island up to the tip of Manhattan when General George Washington decided to fortify the hills of White Plains and make a stand against the British, led by General Sir William Howe. After a bloody encounter on Chatterton Hill (followed by wet weather), Howe and his army return to New York City, giving Washington a much needed break, and setting the stage for his surprise victory at Trenton on Christmas Day, 1776.


Historic Jacob Purdy House, used as General George Washington's Headquarters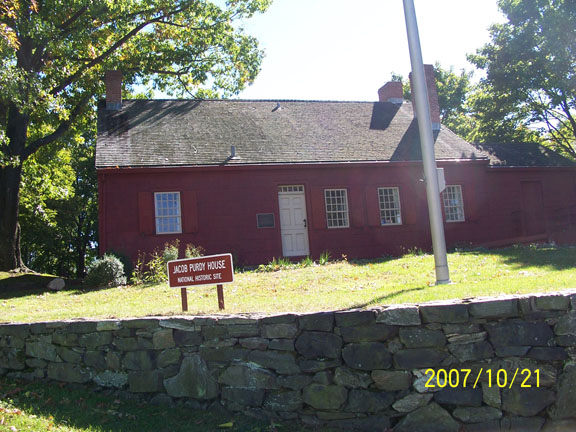 Recruits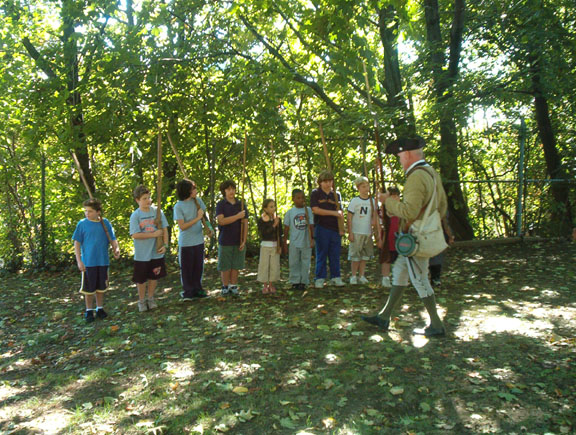 Encampment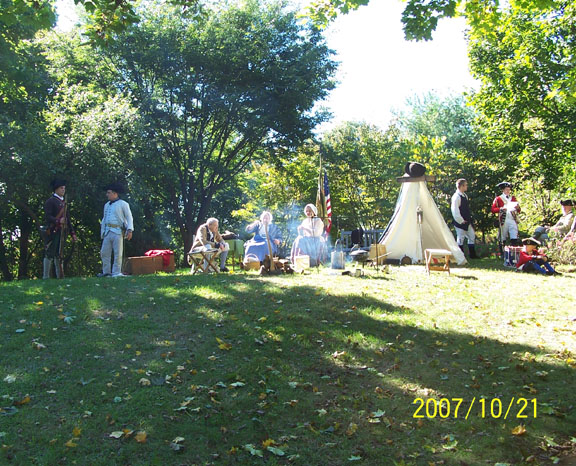 Mealtime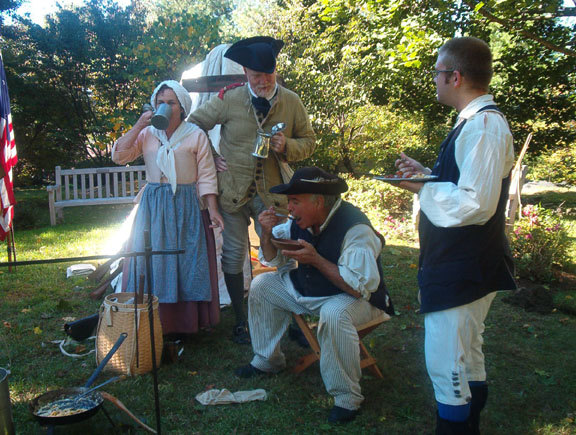 Colonials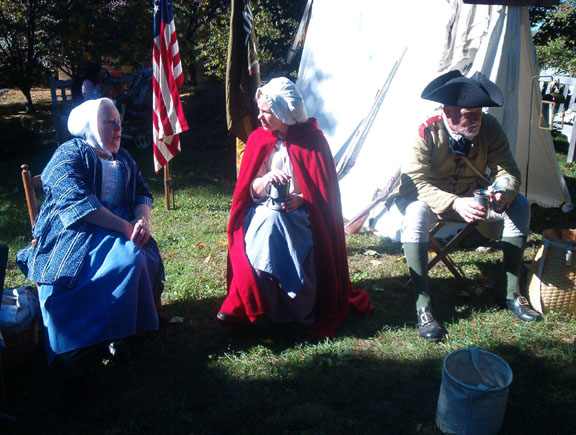 White Plains High School Band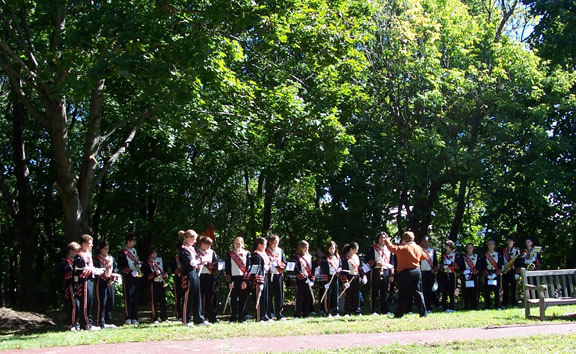 Former White Plains Historical Society President Jack Harrington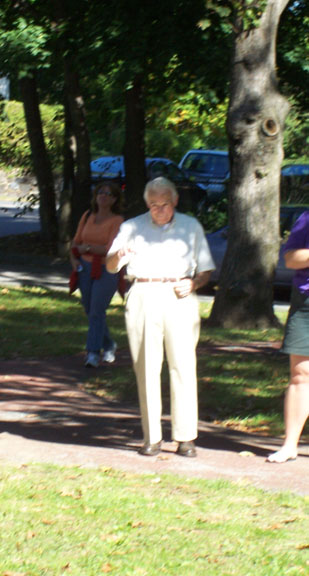 Flag raising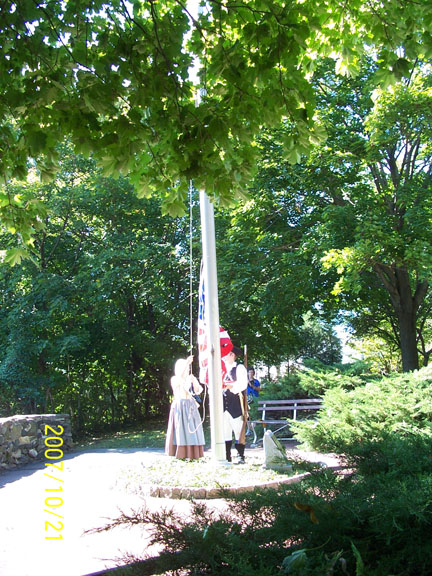 Musket salute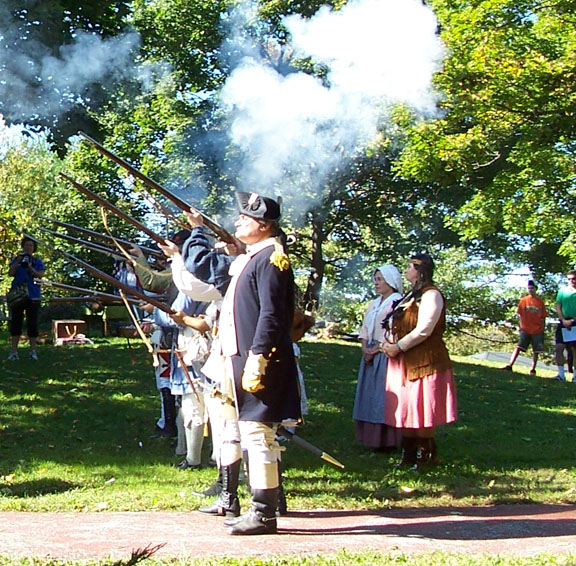 Colonial Kids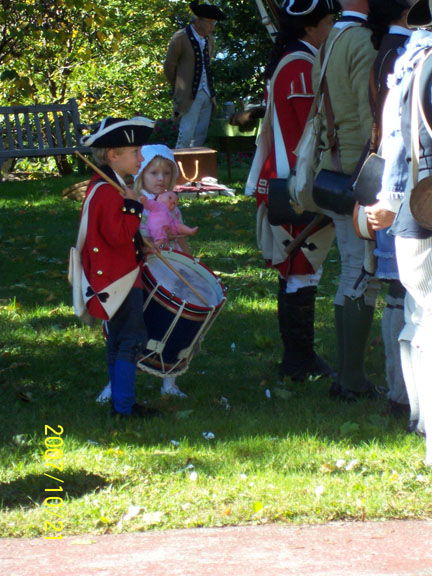 Celebraters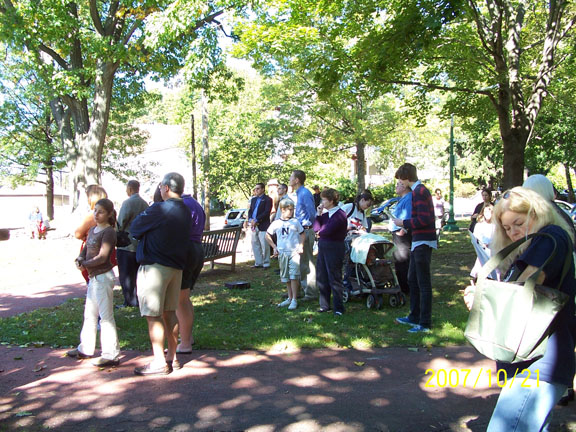 More celebraters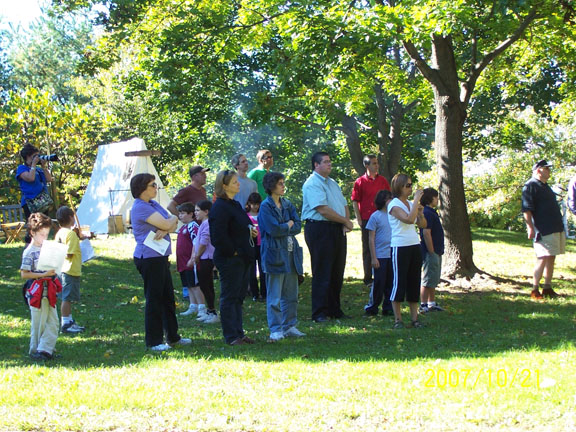 City of White Plains Common Council President Rita Malmud
and
Westchester County Board of Legislators President Bill Ryan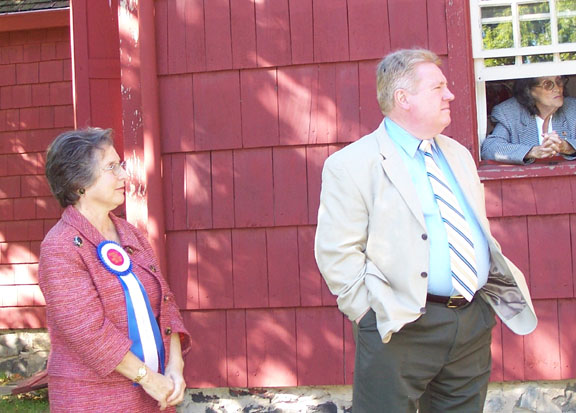 City of White Plains Common Council Member Dennis Power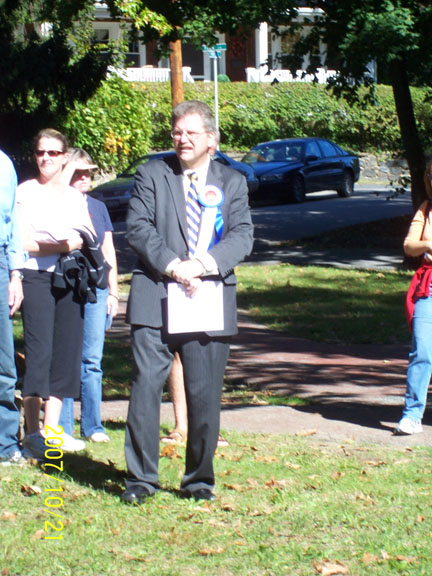 Photographs by Rob Hoch and Lou DeGenaro