February 22, 2015 - White Plains, NY.
The harsh winter caused a one week postponement of this year's festivities. A smaller than usual crowd gathered outside the Jacob Purdy House on a beautiful, sunny, cold afternoon to celebrate George Washington's 283rd Birthday at his onetime headquarters in White Plains during the Revolutionary War.
The short outside program included an honor guard led by Trustee Denis Jones, raising of the flag by Revolutionary War period re-enactors and the pledge of allegiance. President of the Historical Society Rob Hoch presided.
President Hoch acknowledged local politicians Senator George Lattimer, and member of the Common Council Milagros Lecuona. President Hoch thanked Historical Society Trustees and Members, White Plains Citizens and everyone else for attending.
All were invited to enjoy birthday cake, coffee, and mulled cider.
Our speaker was Miguel Hernandez, who spoke to a full house. His topic was "Spain and the American Revolution", which was well received.
Admission was free.


Headquarters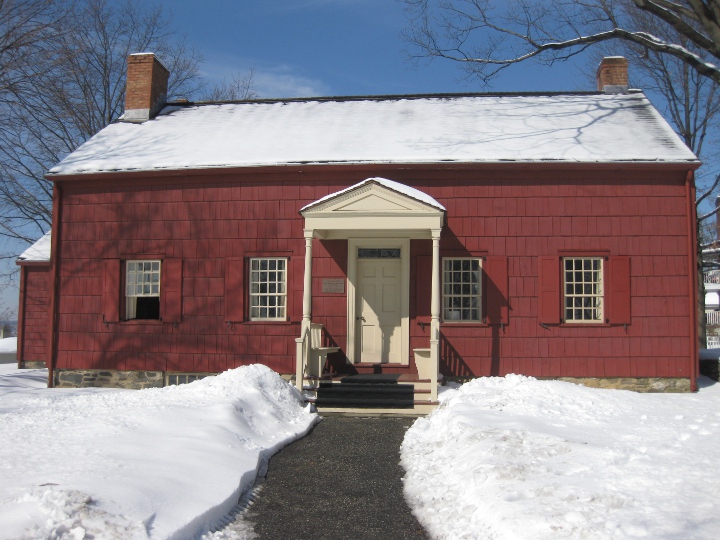 Small Crowd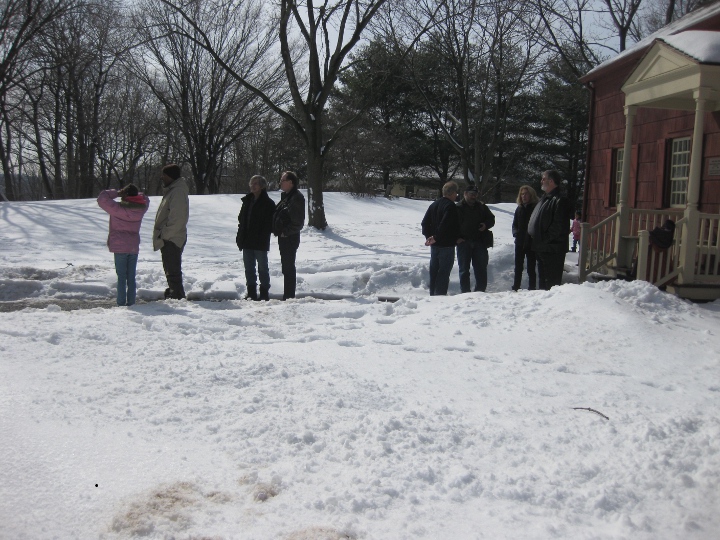 Ceremony begins...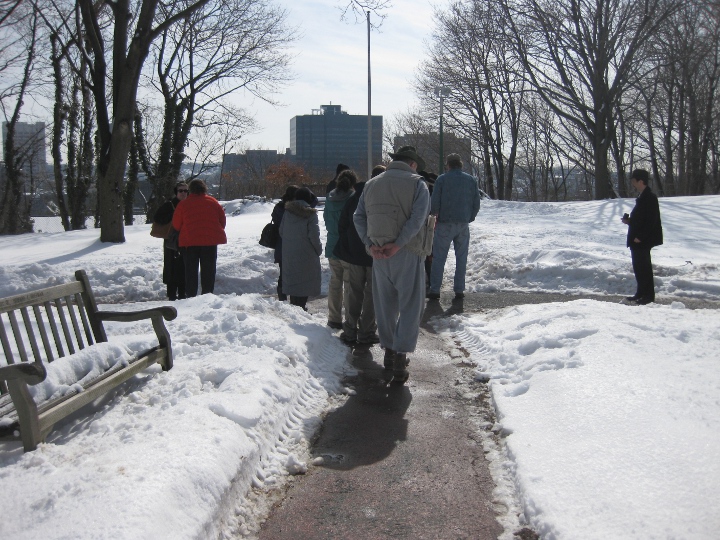 Flag Raising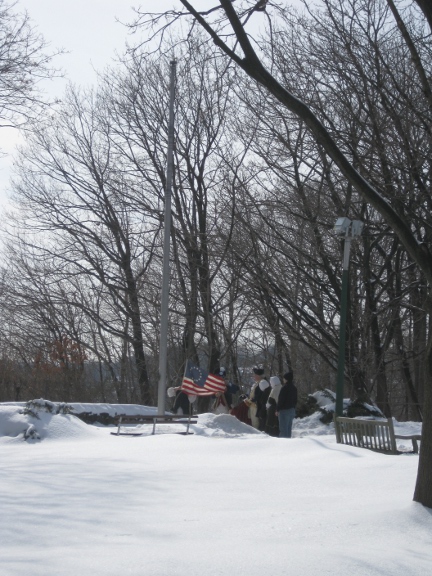 George and Martha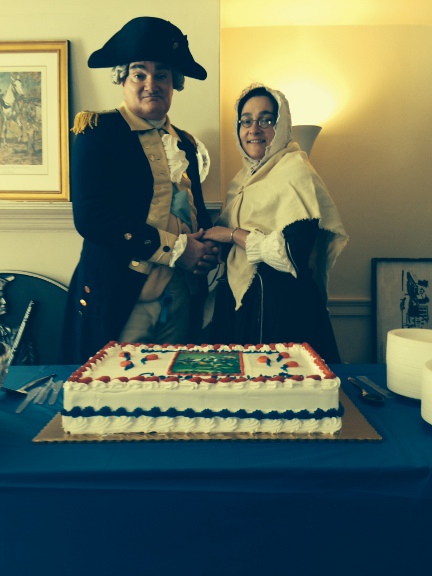 Cake and Refreshments
Miguel Hernandez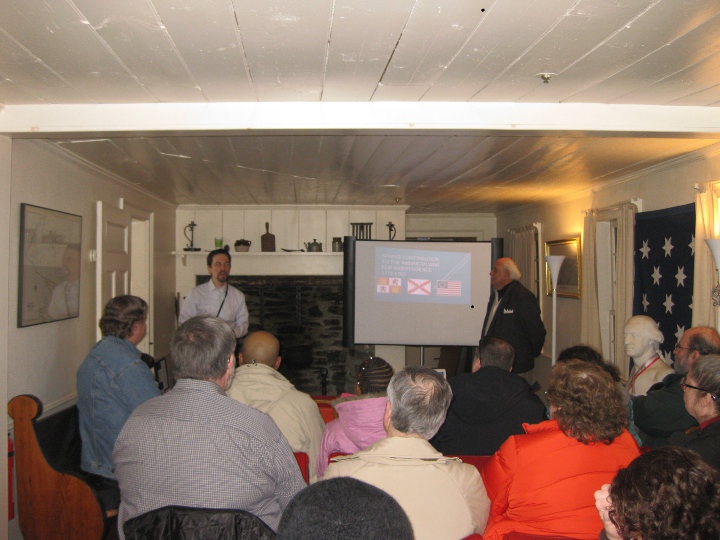 GW Birthday
Flyer
Photographs by Lou DeGenaro and Howie Waldman