Peoples National Bank and Trust Company Building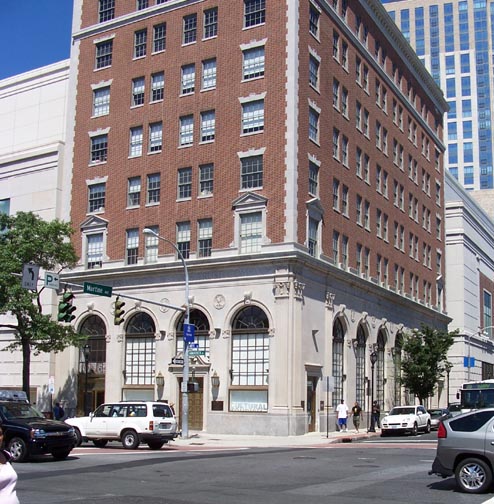 The Peoples National Bank & Trust Company was organized in the summer of 1924. It opened on September 2nd in the Depot Plaza on the corner of Martine Avenue with a capital of $100,000. In November of 1929, the bank moved into the new nine-story building on the corner of Martine and Mamaroneck Avenues. Prior to the bank's erection, the YMCA, which had occupied the site for a number of years, sold it to the bank and built its present building on Mamaroneck Avenue, near Maple Avenue.
In 1983, while redecorating the bank's interior, removal of a wall uncovered a 30 by 40 foot mural, an allegorical depiction of the settlement of White Plains. Subsequent research found that the mural's color plan was created by Angelo Magnanti. Alex Bonanno did the actual painting.
From It Happened In Old White Plains by Renoda Hoffman


---